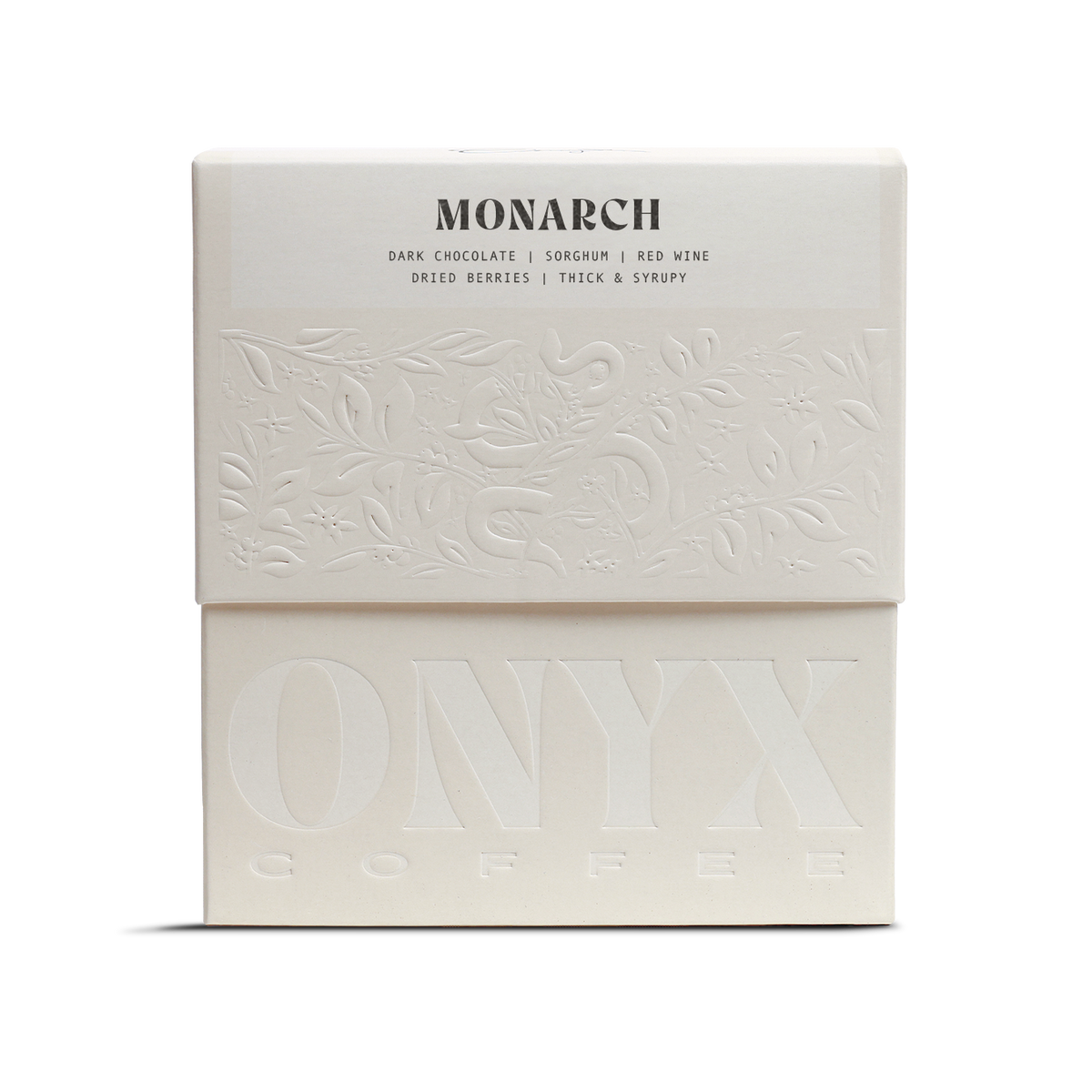 Monarch - Gift Subscriptions
Share our beloved and most developed roast, Monarch. A classic blend designed for those who love darker roasted coffee. It is bold and defiant, working especially great for drip or espresso drinks paired with milk. For this blend, we use a combination of seasonal natural processed coffee from Ethiopia and a washed coffee from Latin America to showcase sugar and complexity. This coffee tastes of bittersweet dark chocolate, a mulled wine acidic sweetness, and a hint of dried berries on the finish. The coffee is extremely heavy and dense with a velvety-like mouthfeel.
This gift will deliver one fresh roasted 10oz box, every 4 weeks for the next three, six or twelve months to your favorite coffee pal!
Enjoy savings on incredible coffee with shipping already included.
The first order will ship after the order is placed. Please check-out with your gift recipient's address. Happy gifting!
$66