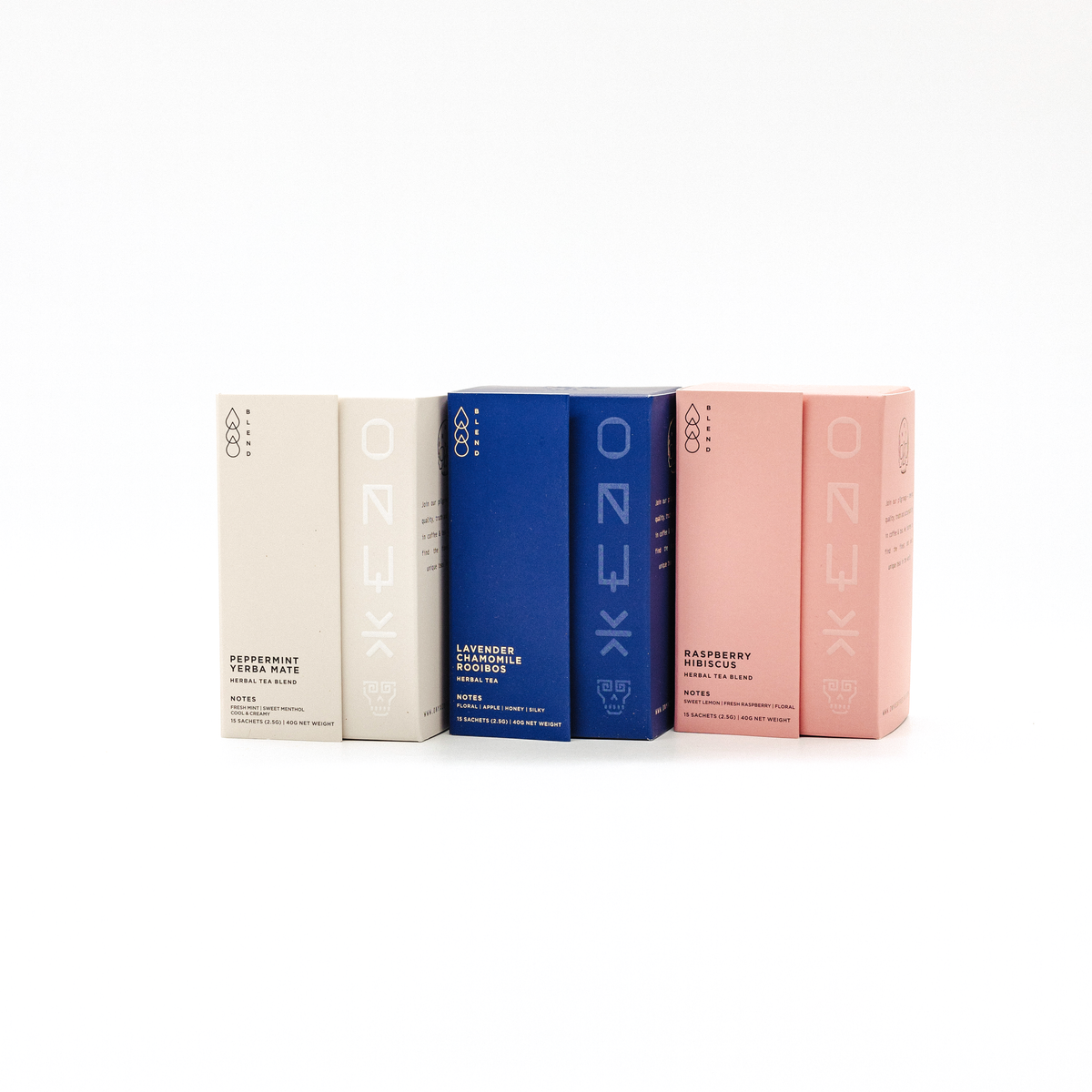 Botanical Tea Set
Sachets over bouquets. This botanical tea set will have you embracing your floral side. Featuring three wonderfully unique herbal teas, you'll experience a delicate journey, exploring a number of floral flavors including lavender, peppermint, hibiscus and rose hip.

Teas Included:

Peppermint Yerba Mate - 15 Sachets
Lavender Chamomile Rooibos - 15 Sachets
Raspberry Hibiscus - 15 Sachets
*Unfortunately, we are not able to offer substitutions.
$40.00