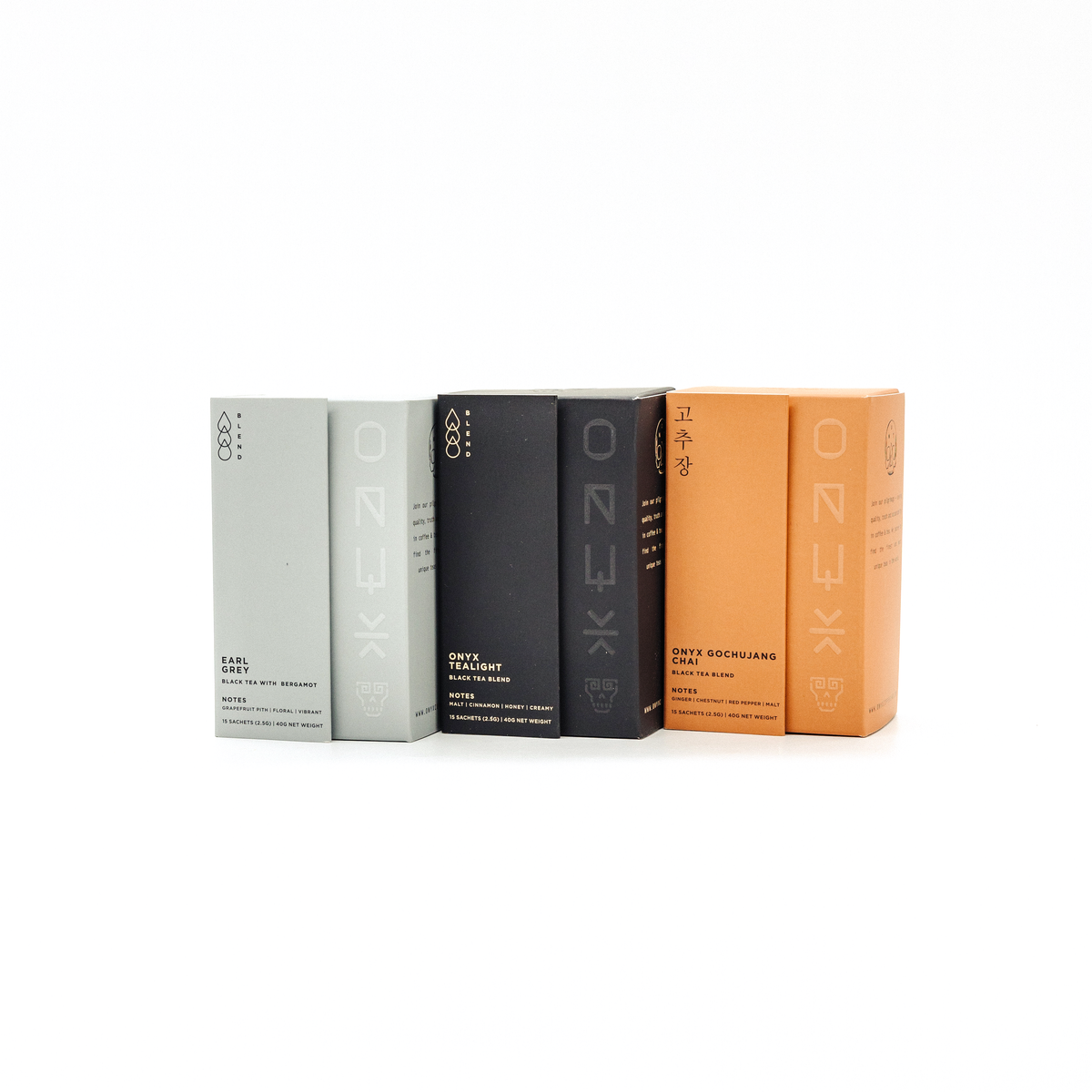 Black Tea Box Set
This tea set is for fans of the classics. Black tea is a staple amongst many tea drinkers and this set is designed to give you the classic black tea you know and love in Earl Grey, and to expand your idea of what black tea can be with our Onyx Tealight and Onyx Gochujang Chai blends. 

Teas Included:

Earl Grey - 15 Sachets
Onyx Tealight - 15 Sachets
Onyx Gochujang Chai - 15 Sachets
*Unfortunately, we are not able to offer substitutions.
$40.00